Bob pulls out the 'Mystery Board' to talk about the missing Malaysian Airlines flight and tempts Beef and Tiss with the keywords – SPACE, TANK, BOAT, SLAVE, PARACHUTE, "DIANE", PHONE, U.F.O. & STONEHENGE.
Listen on Acast here – Acast
Also available on iTunes, Stitcher, and most other podcast services.
The Mystery Board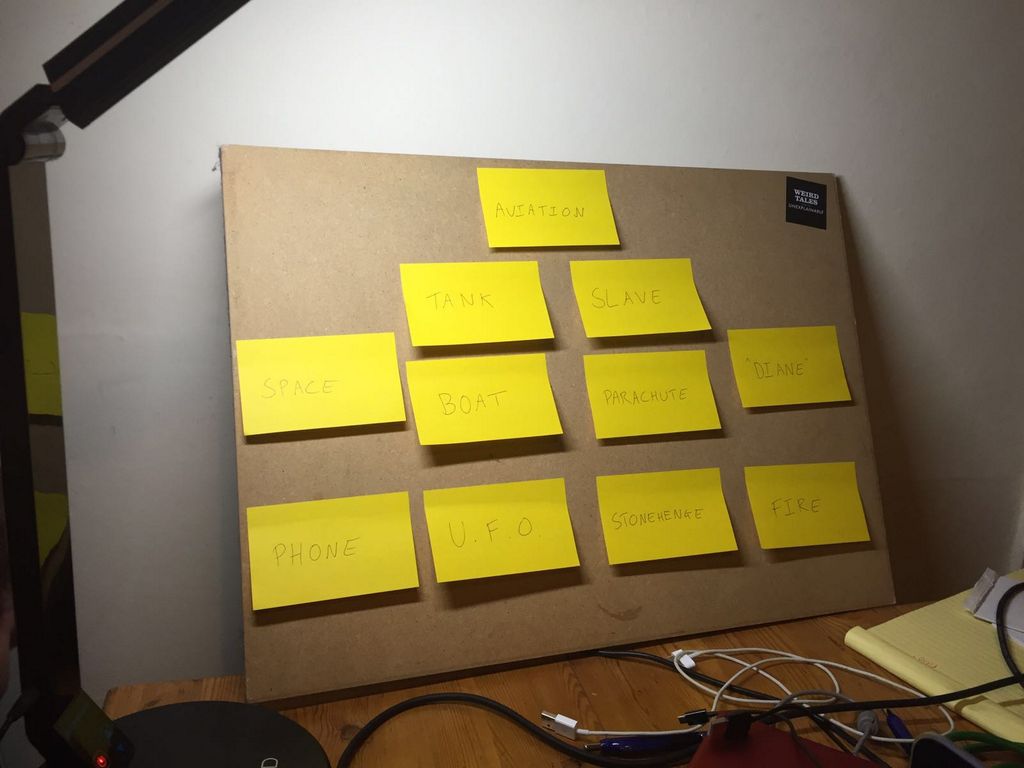 "Diane"
The Reddit post about the disappearance of Diane Augat that Bob read on the show –
https://www.reddit.com/r/UnresolvedMysteries/comments/1vhuww/the_disappearance_of_diane_augat/?su=omipt&st=iq9mu544&sh=3fefd9f8
U.F.O.
The Kinross Incident, video about First Lieutenant Felix Eugene Moncla, Jr, that Beef read from –
https://www.youtube.com/watch?v=BUMCUCZDegk
The Frederick Valentich radio trasmission re-enactment audio we played –
https://www.youtube.com/watch?v=AIOTi-dLBJY
Phone
The blog post I read on the show detailing the disappearance of Brandon Swanson –
https://angelomarcos.wordpress.com/2014/12/11/the-disappearance-of-brandon-swanson/
Boat
Bob read to story of the MV Joyita from this article on Cracked.com-
(It scored #1 on their top 5 creepiest disappearances that nobody can explain)
http://www.cracked.com/article_19765_the-5-creepiest-disappearances-that-nobody-can-explain.html
Space
Audio of the Russian Cosmonaut we played –
https://www.youtube.com/watch?v=9Sgc1I9sjfc
Parachute
News report from the day Dan Cooper hijacked the plane, we played this on the show –
https://www.youtube.com/watch?v=mxtgibncQlQ
Tank
The full elevator video we watched on the show –
https://www.youtube.com/watch?v=3TjVBpyTeZM
Films
2 films mentioned this week –
12 Years A Slave
Dark Water